Tercio tile- made of solid oak wood, pentagonal wall tile with concave relief. The delicate form, pleasant size and the way of combining elements lead us to the world of associations with various structures. Does it resemble a snake scale or an exclusive purse?
Her word is warm in reception, as well as surprising material. The best species of oak treated with oiling achieve a velvety surface. Imagine a living room wall or background of a family kitchen table. Everything is possible, and the versatility of the pattern and its charm will emphasize the interior and surprise the viewer.
A tile based on a pentagon inscribed in a rectangle with dimensions 17.3 x 13.2 cm.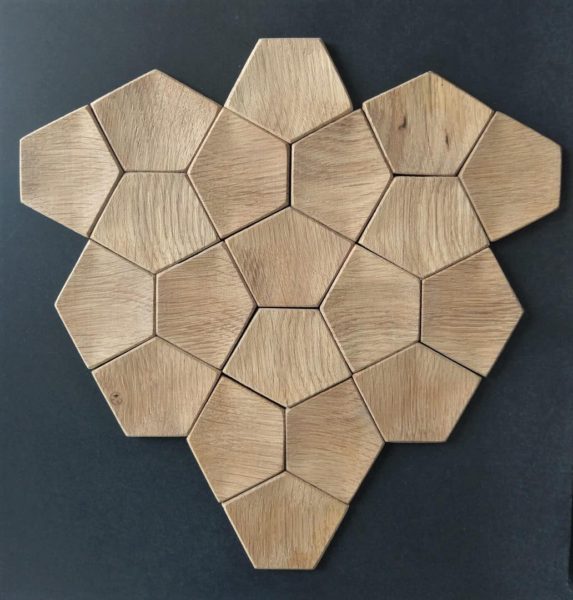 Tercio Simplo – as in the entire Carballo tile collection, Simplo is a simple version, without reinforcing the effect of surface embossing. Also made of oak wood, solid sizing. For us all, wood is a synonym of elegance and natural beauty, and oak is strength and stability.
The shape of this decor and dimensions allows you to combine with a shear plate made of architectural concrete by Artis Visio model Killi.
similar products in the same category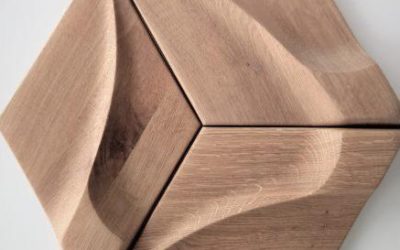 Primeiro. Exclusive wall tile, made of solid oak, glued. The natural beauty of the oak, was emphasized by the finishing by oiling.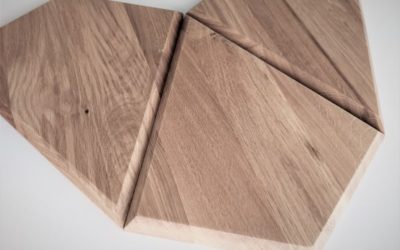 3D wood tile SEGONDO The oak wood, after the treatment with highly advanced carpentry technologies, is subjected to polishing and oiling. Product Description Plate segondo - another from a collection of unique designs, wooden wall tiles made of...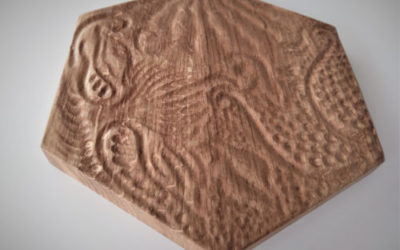 Płytka Quarto – to wyjątkowy ornament znany z motywów organicznych prac Antonio Gaudiego, spotykanych często w przestrzeni jego rodzinnej Barcelony.
years at architectural concrete market
export range
by countries
export range
by continents