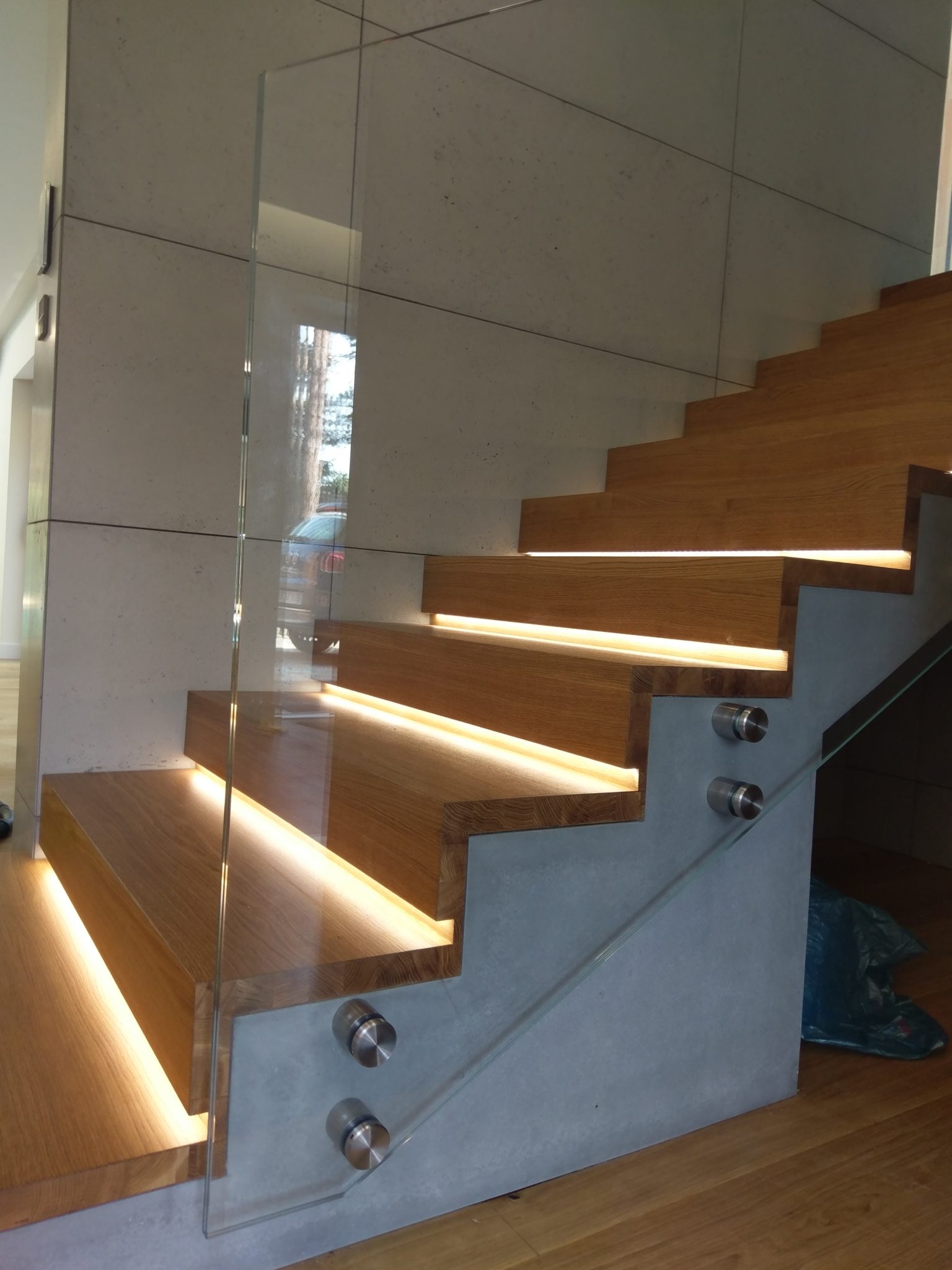 architectural concrete by artis visio
Are you looking for solutions combining an authentic architectural concrete product, wall or cladding plates, lightweight and maintaining minimum thickness? Flexo 5 board is the answer. It is a combination of all these features and one of the highest strength parameters.
We offer you an unprecedented solution for architectural concrete products on our market. The most common elements on the market are concrete slabs in 18-20 mm thicknesses, and in the case of our GRC technologies are 11 mm elements. The Flexo 5 board, and in principle should be used to describe the wall and technical cladding, is a product that combines the beauty of architectural concrete and advanced technologies. Despite its extremely low thickness, this material is a product combining fine grains, enriched with high-value additives, cement mixtures, with the strength of structural elements, embedded in their interior. Performed with advanced spraying technologies, they enable the preservation of concrete features with exceptional strengths and even considerable flexibility.
In the picture above, we show an example of use. The stair sides in this arrangement were made of one piece of material 5mm thick. Adhered with typical glazing methods, which greatly simplifies the assembly process and does not attract additional costs. What's more, as shown in the picture, the material exhibits exceptional durability and, at the same time, easy machining, which allows its free cutting, drilling. The use of material is very wide due to its features. It can be used in furniture cladding, walls or, for example, doors as their cladding. The weight of the material is about 8 kg m2 which is an absolute record in this type of products. Until now, it has been customary to use various types in this type of construction, plastering and coating masses that inadvertently imitate concrete. Now we get the opportunity to use authentic architectural concrete, without using catwalks and half measures. We successfully use these solutions in system kitchen and furniture fronts as well as door panels. Due to their minimal thickness, boards are available in a smooth version. Their natural feature is discoloration, streaks of color heterogeneity, and all these are the natural features of architectural concrete.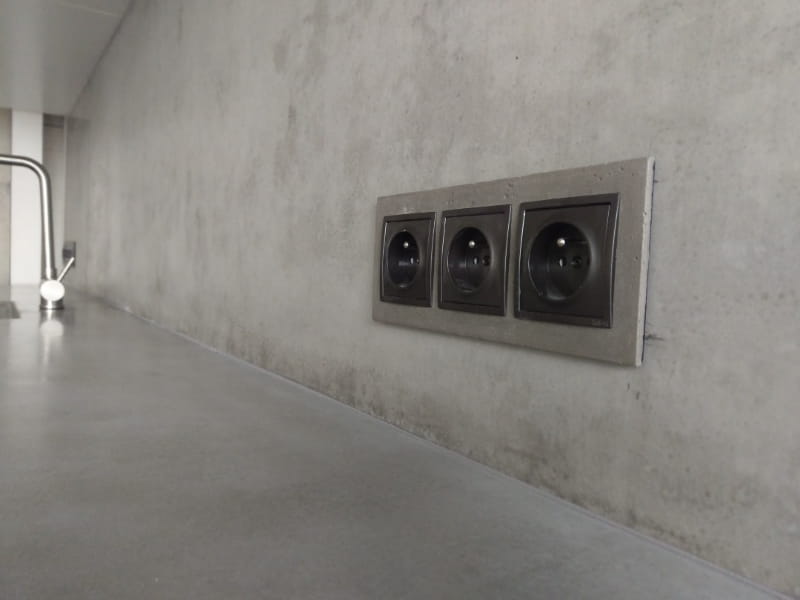 See the film, comparing the strength of our boards with the competition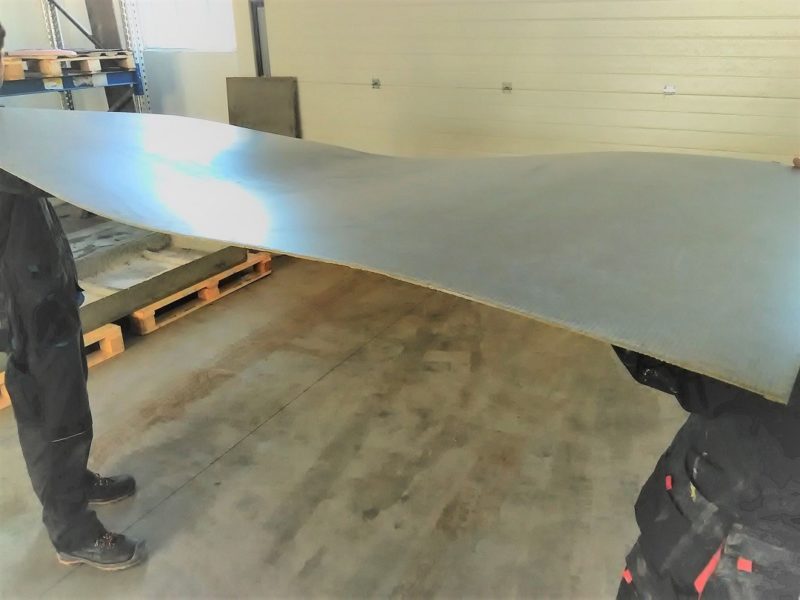 Flexural strength: 18 MPa.
Thickness: 5 (4-6) mm, depending on the application
Surface finishing:
* smooth & nbsp;
Colors: * white * light gray * gray * anthracite * black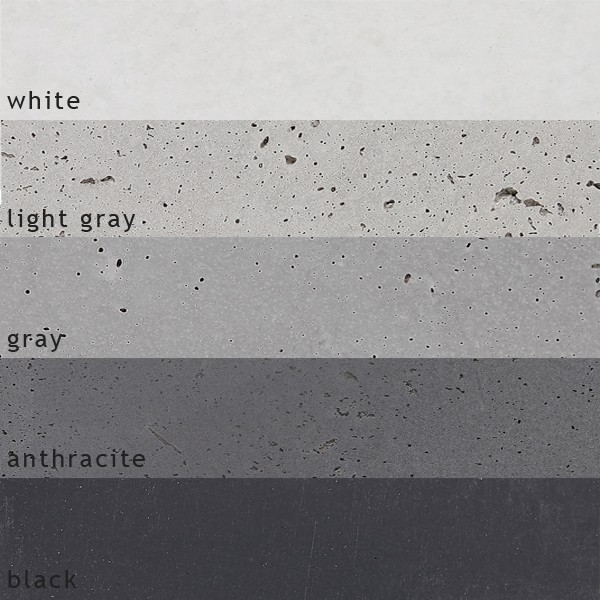 similar products in the same category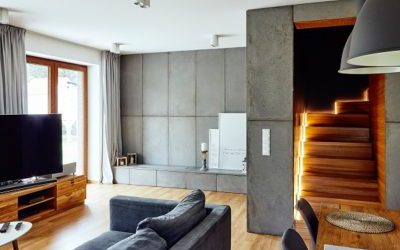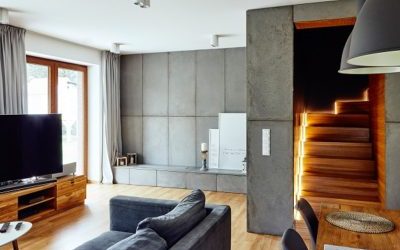 architectural concrete by artis visio wall slabs We create architectural concrete using modern technologies, knowingly retaining the traditional elements of material production. Thanks to this, we obtain the effect of authenticity and uniqueness in interior...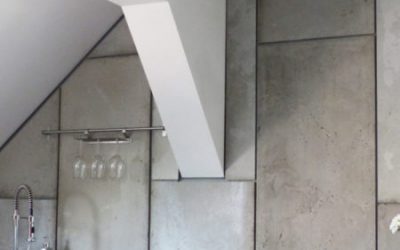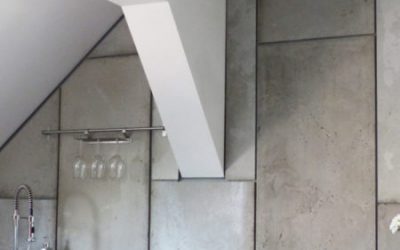 architectural concrete by artis visio vintage slabs Architectural concrete with Vintage finish, we create using modern technologies and natural aging and maturing processes. Thanks to this, we obtain the effect of authenticity and uniqueness of the material....
years at architectural concrete market
export range
by countries
export range
by continents