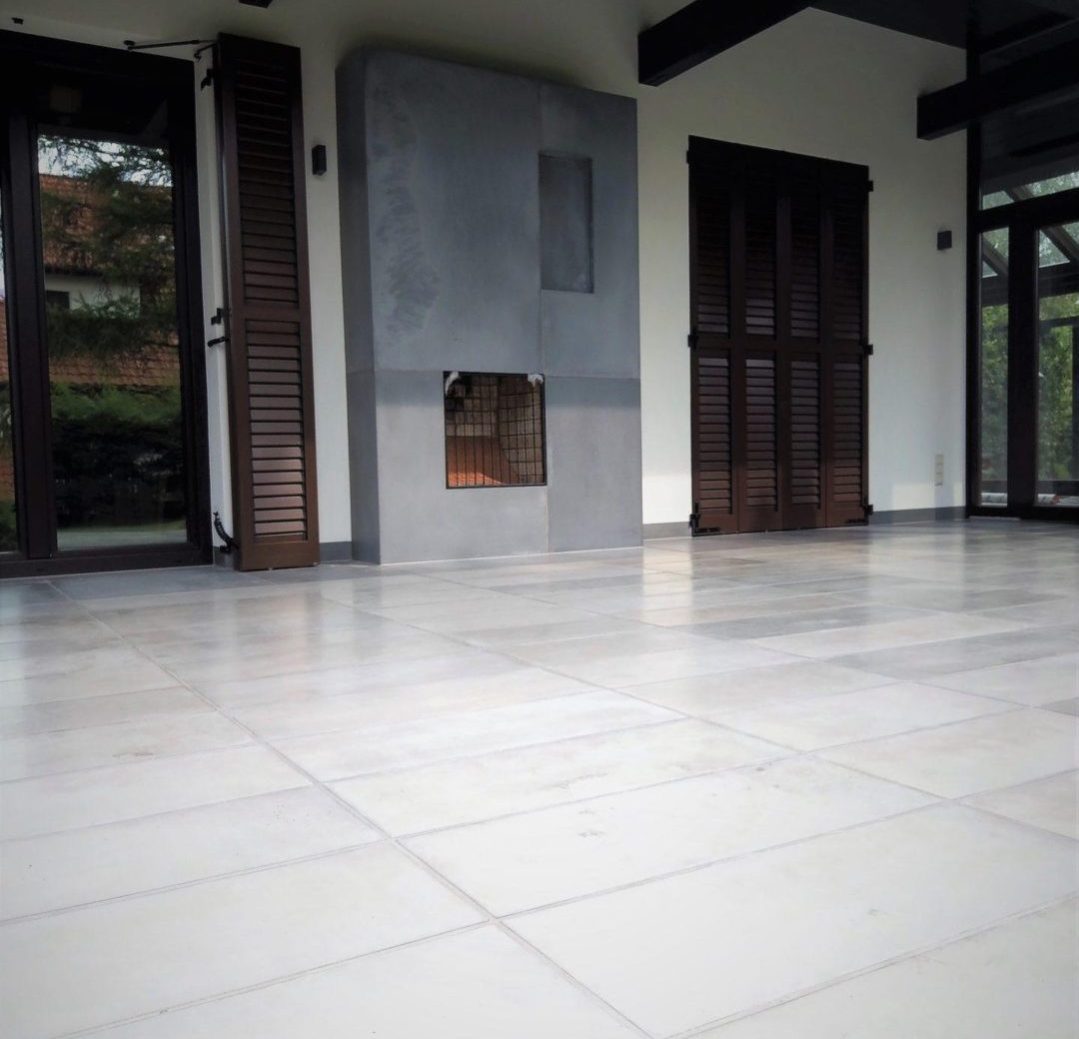 architectural concrete by artis visio
Artis Visio terrace tiles fit any type of terrace arrangement, both private homes, and public buildings. It is possible to produce elements that are easy to clean thanks to their smooth surface.
The GRC technology of architectural concrete has enabled to create elements for use on horizontal terrace surfaces. Our standard product, 18 mm thick, has the most important technical feature, which is abrasiveness 4i. This is the highest grade of abrasion resistance in the class as it is known for concrete. Class 4i, allows the use of the material in public facilities. this is achieved thanks to the composition of the mixture in which the sand-glass is used. The technology requires that the quartz content in the sand be higher than 96%. This causes such a high abrasion resistance. This quartz is the hardest aggregate commonly found in our environment. Our material also has the highest degree of frost resistance – F150. Thanks to this, it can be successfully used on terraces, sidewalks, driveways, after prior selection of thickness and assembly.
Artis Visio floor tiles, suitable for all types of terraces, both private homes, and public buildings. It is possible to produce elements that are easy to clean thanks to their smooth surface. It is also possible to produce material with a slight porosity, which further underlines its strong, raw, concrete character. Terraces, it's surfaces exposed to dirt, but thanks to our technology "supreme drop", we get excellent hydrophobization results. Concrete pedestals are also available for floor slabs. The material has also been tested for anti-slip.
GRC technology and homogeneity of mixtures is another very important feature of our floor panels. GRC mixes do not contain gravel and coarse fractions, unlike traditional architectural concretes.
All elements are pigmented in the mass of the product and not only in its top part. This means that cheap technical layers do not appear, depending on the degree of wear. The color scheme, in addition to gray gradation, also provides white and black. Due to external applications, the material is protected hydrophobically, or hydro and oleophobic, which increases its protection against stains. The standard offer includes 120/60 or 60/60 dimensions, but usually, the material is made for dimensions specified by the investor. Architectural concrete used in the form of terrace slabs constitutes a permanent aesthetic and competitive form of arrangement for ceramics.
We invite you to submit queries. We are happy to give you any explanations and answer your questions.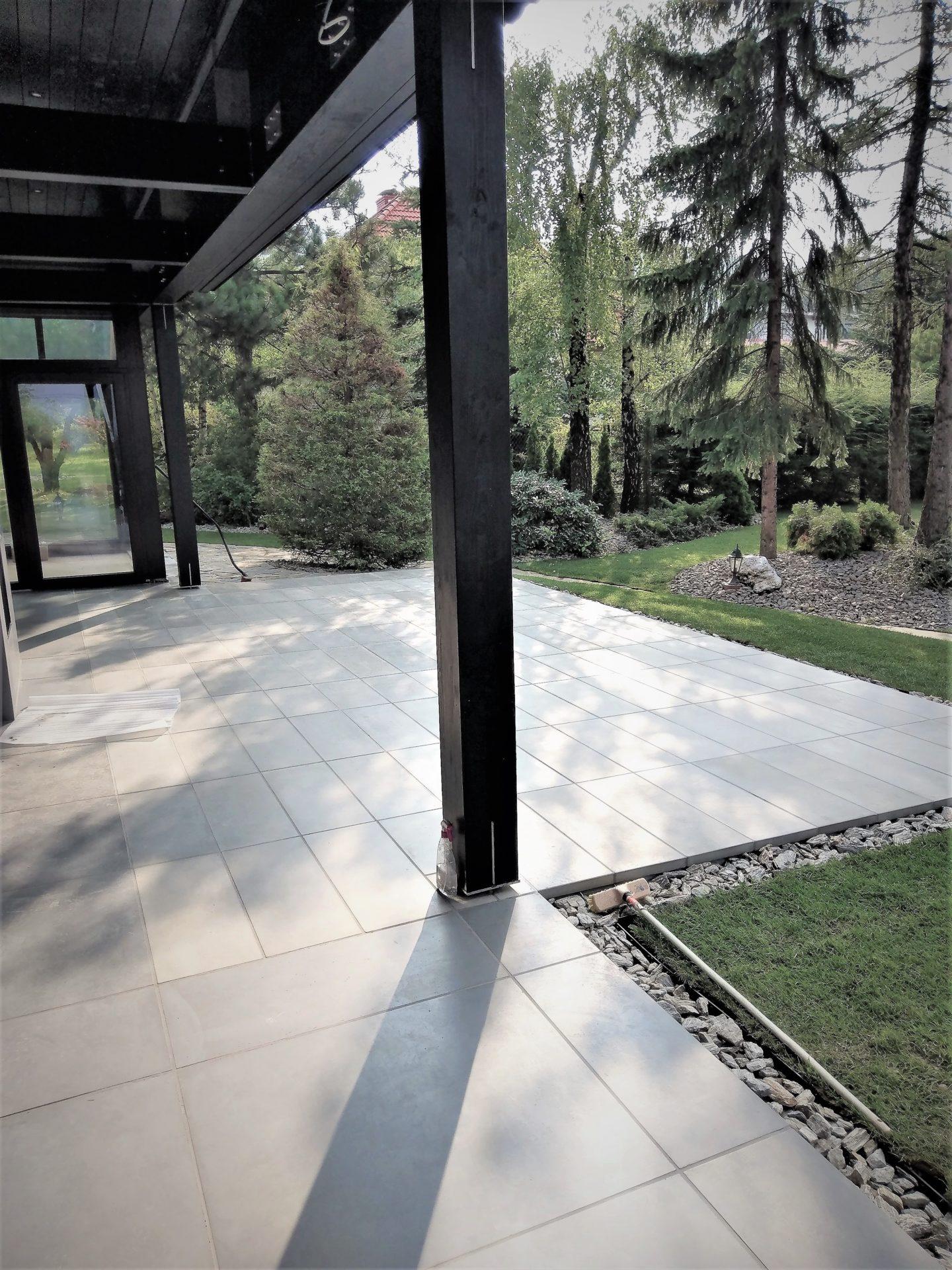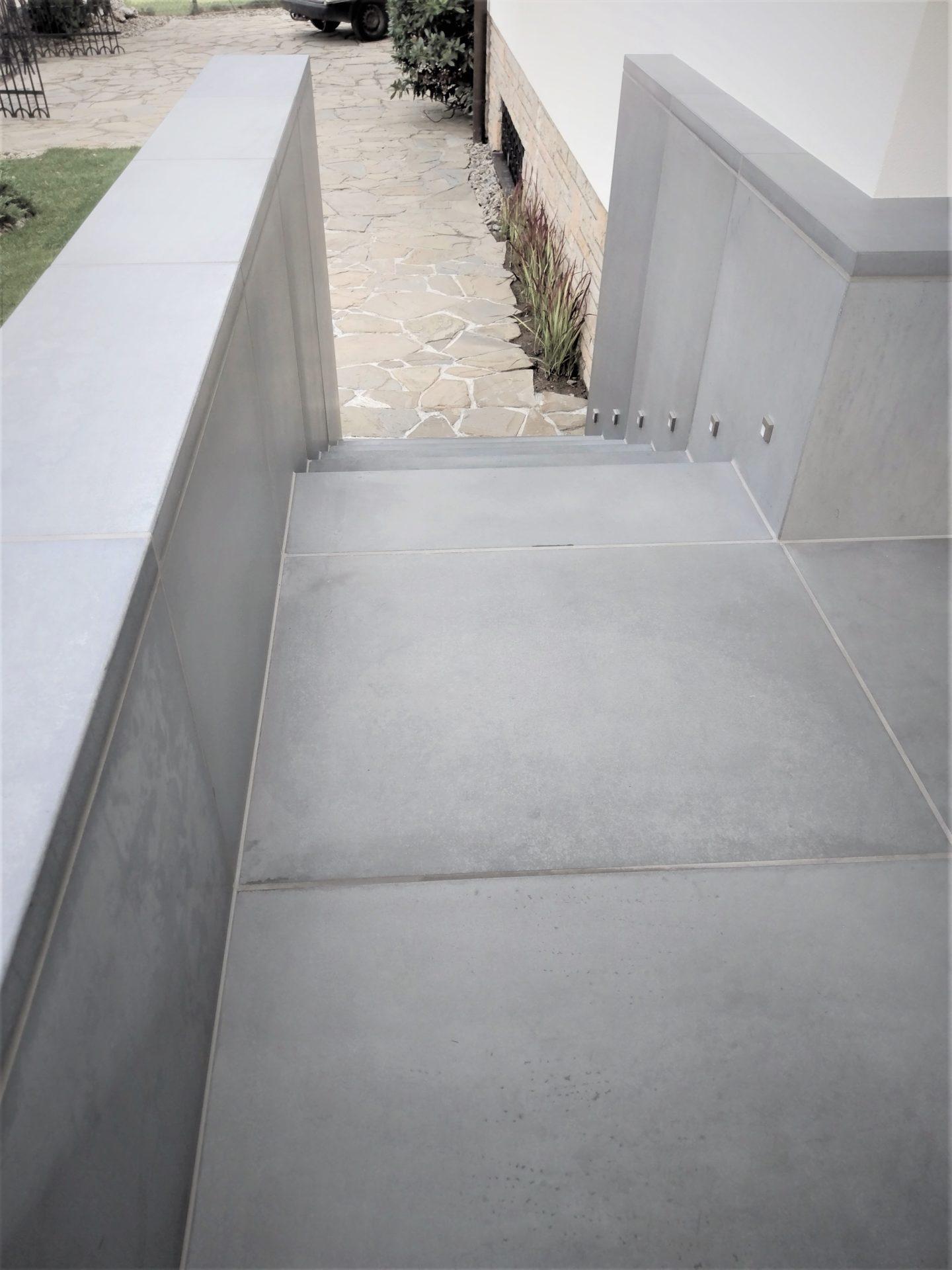 Frost resistance: F 150.
Abrasion: 4i.
Flexural strength: over 6 MPa.
Thickness: 10-11 mm.
dimensions: 60/60, 40/110, 60/120, 250/100, individual
Surface finishing:
* smooth and porous
Colors: * white * light gray * gray * anthracite * black.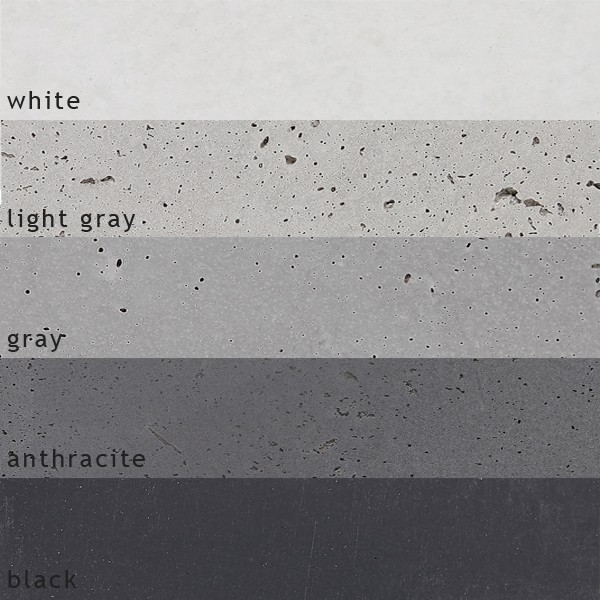 similar products in the same category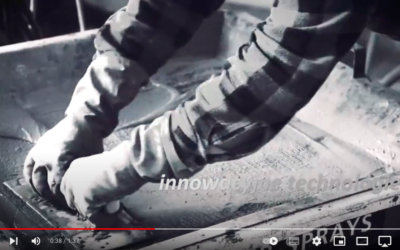 Polish crafted product, Artis Visio Architectural Concrete, ready-to-use and custom-made products, also large and complex dimensions. Quick valuation, delivery, assembly and warranty for the whole country and abroad. We invite 😉 Crafted in Poland - Artis Vision team...
years at architectural concrete market
export range
by countries
export range
by continents