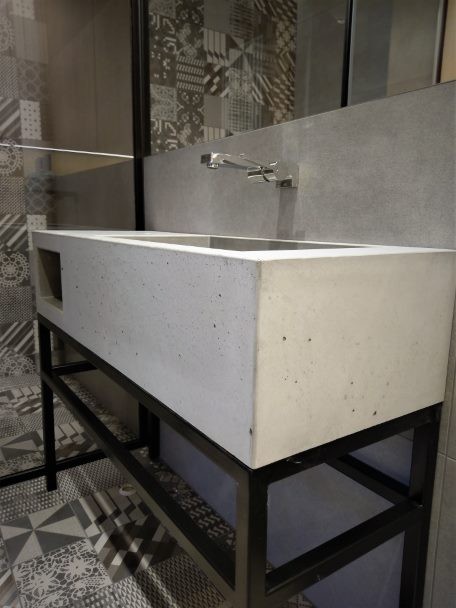 Voglio, architectural concrete
The technological possibilities of GRC architectural concrete allow us to produce a wide range of concrete washbasins, troughs, washbasins combined with a concrete top, shower trays .
We make items for individual orders and investment orders. Technology of architectural concrete of high-strength grcs allow for creating seemingly heavy and monolithic elements with thin walls with a thickness of 1.5-3 cm. As a result, a much lower mass can be obtained compared to competing concrete washbasins. Weight elements affect the assembly and foundation possibilities, while the durability of GRC technology also allows the production of large sizes elements. Many years of experience in shaping different shapes of pools allows the use of elements with eaves, central and linear outflow. The same technologies are also used to create concrete countertops with combined wash basins.
It is also important to protect concrete architectural washbasins for use. Constant contact with water, especially in high absorbency concrete, can cause unexpected results. The technology of protection for concrete washbasins depends on the specifications of the ordered product. . The possible surface finish proposed by Voglio is matt and satin finish. Impregnates used by specialists from Voglio are synonymous with the most durable security used in kitchen countertops. Thanks to this, we significantly increase resistance to dirt, even in the case of oils.
Due to the complexity of the design and production process, we invite you to consult projects at the stage of their implementation.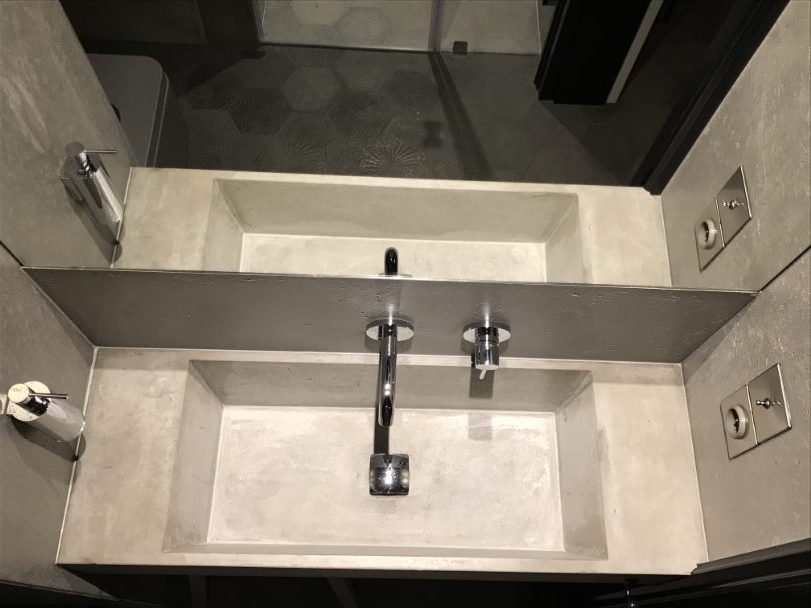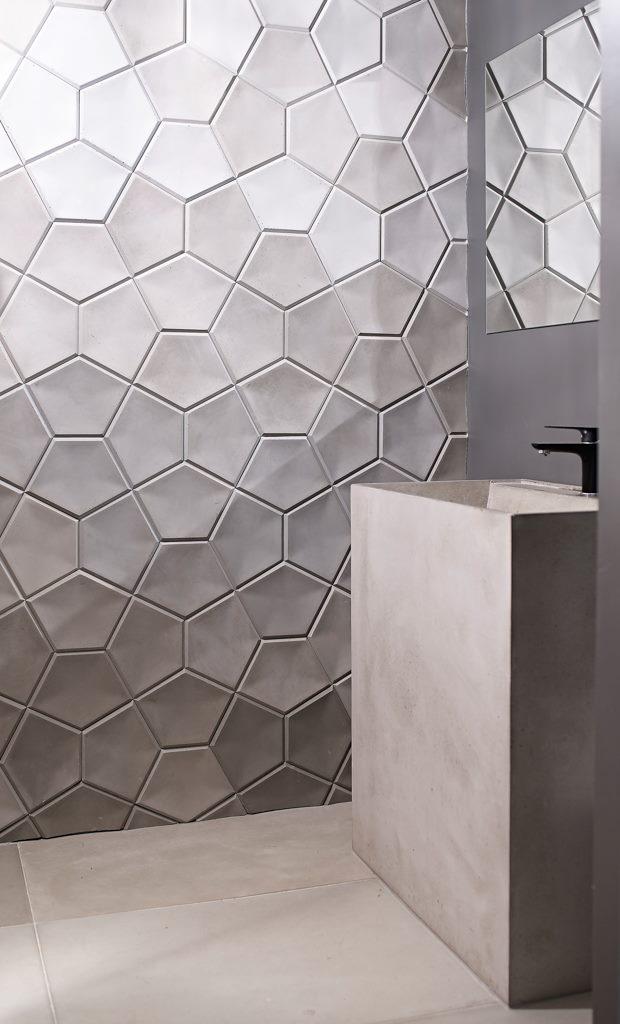 All elements can be ordered in the colors shown on the slide on the right. Voglio reserves, however, that due to the composition of architectural concrete and the course of the production process of washbasins, the presented colors are only demonstrative. Architectural concrete, whether in a porous or smooth structure, is like stone or wood, changing in its nature, and the color scheme is illustrative and the final product may differ from the product.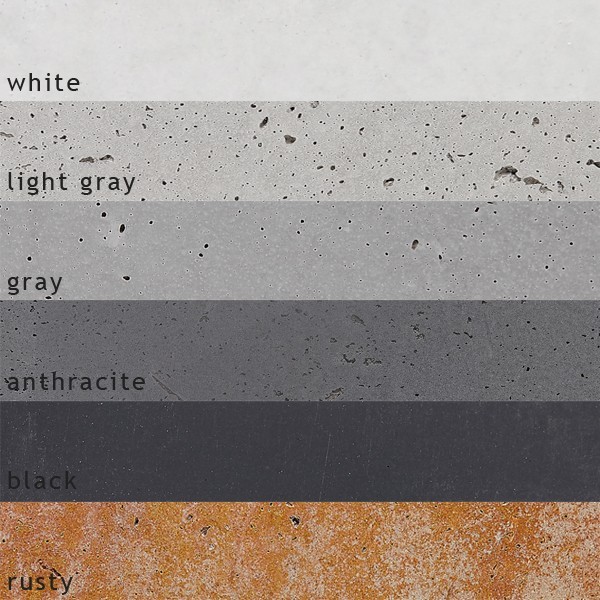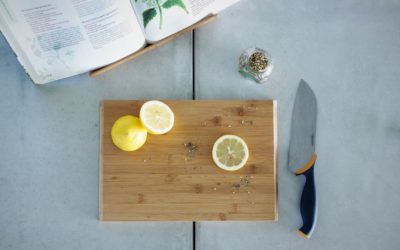 architectural concrete by artis visio GRC concrete countertops Concrete GRC architectural concrete table tops from Voglio are the only solution that guarantees a high level of product aesthetics and naturalness of concrete combined with lightness and technical...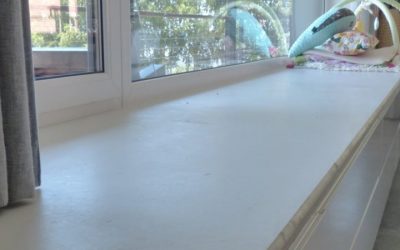 architectural concrete by artis visio indoor & outdoor windowsills Architectural concrete window sills can be a perfect complement to interior design, not only modern and classic, and the finishing and coloring methods give many possibilities of creating. GRC...
years at architectural concrete market
export range
by countries
export range
by continents