architectural concrete by artis visio
Architectural concrete with Vintage finish, we create using modern technologies and natural aging and maturing processes. Thanks to this, we obtain the effect of authenticity and uniqueness of the material. The vintage product itself, by definition, does not seek to "polite" the material, which is the main idea of our collection. Beauty and austerity, as well as intensity and variability of the surface, have found a large number of people looking for a unique expression of their interiors. All features of various porosity, voids, are a natural feature of the material. All color inhomogeneities, streaks, and spots result from the production process and are desirable. thanks to experience, we build authenticity.
Collection of architectural concrete panels Vintage.
It was proposed as a response to the growing demand of investors and architects for naturalism and the search for authenticity in the material that is architectural concrete. In the discovery of new aesthetic combinations and escape from the tendency to "bleached" glitz, polished and golden aesthetics, Vintage architectural plates can be the answer and solution.
Vintage architectural concrete is authenticity, a material that is faithful in its own way to the construction industry, structures and retaining walls. Faithful loft image. Vintage concrete slabs are the possibilities of creating strong in the expression and character of interiors !. The uniqueness of the material results from the natural process of maturing concrete.
The boards produced in GRC technology are subjected to seasoning in natural conditions, exposed to the same weather conditions as concrete in our surroundings, they weave, absorb, dry, gain natural dirt, stains, stains. They obtain a long-maturing drawing of the surface, unique rich colors, surprising ornaments.
Vintage plates are a material for the sophisticated tastes of investors looking for uniqueness and originality in the nature of concrete.
In the production process we rely on proven GRC architectural concrete, which gives the material very high performance, the highest frost resistance and abrasiveness parameters, and the bending strength of GRC material gives comfort and safety of assembly.
As a standard, this material is produced in thicknesses, relatively like other boards from GRC architectural concrete.
The Vintage character means that all color effects and porosities are very divergent and unique. The base material is gray or anthracite gray and it is the only determinant. Therefore, the coloring, scale and discoloration method, as well as the porosity of the material is not defined, which is its basic aesthetic feature.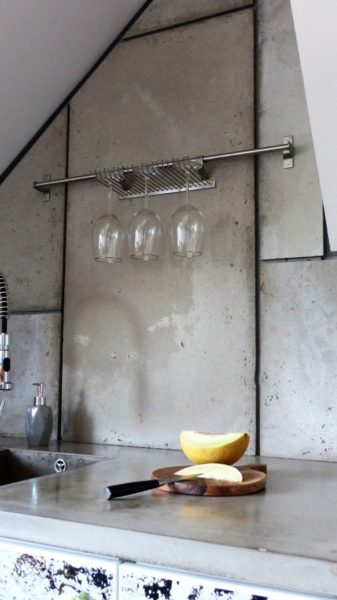 years at architectural concrete market
export range
by countries
export range
by continents